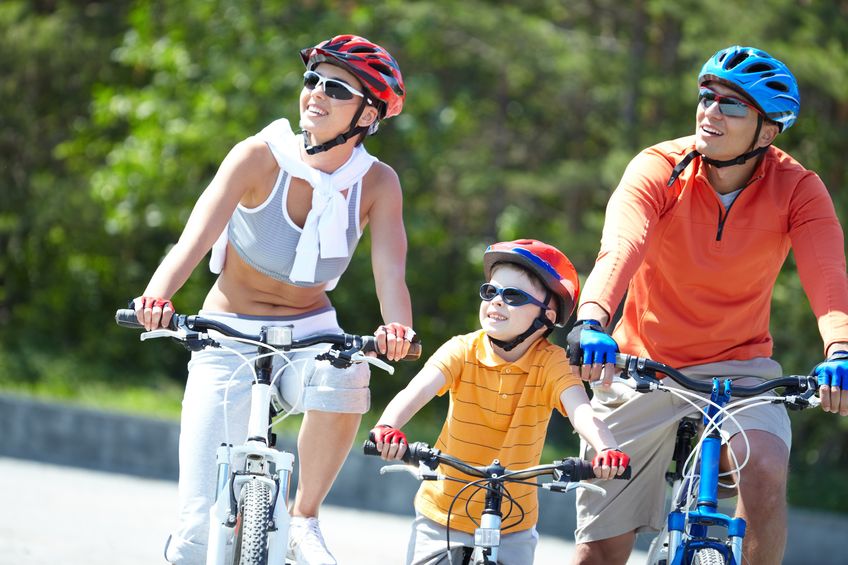 What exactly do we look at for our bike rack reviews? We evaluate the bike racks that we review from two different perspectives.
The first component is: "how good is the bike rack rating on Amazon.com already?" Since all of our reviews have links to Amazon where you can purchase the bike racks (with no additional cost to you!), see we don't want to waste either your time or ours by reviewing bike racks that already have bad reviews on them.
We WILL NOT review a bike rack that isn't at least receiving a 3.5-star rating on Amazon. For our "Best of Bike Racks" series, the Amazon reviews need to be at least a 4.5-star rating to be included.
The second component is that we look specifically at seven different areas to see how well the bike rack performs. If you are thinking about buying a bike rack there are 7 things you need to make sure it does well otherwise it's likely to cause you problems.
And problems with a bike rack can range from hassle to a disastrous accident.
Bike rack problems to we want you to avoid:
Takes too long to install
Takes too long to load bikes
Scratched bikes
Scratched car
Trashed bikes
Stolen bikes off rack
Stolen bike rack off car
Bikes fall off and cause accident on the road
I'm sure this list is incentive enough to find out what 7 things a bike rack must do well in order to avoid being subjected to any of these or other bike rack problems.
7 Things a Bike Rack Must Do Well
Simple and quick to install and attach to your vehicle or structure
The attachment system on the rack must snugly clamp, absolutely no movement
Quick and easy to load & unload bikes onto the rack avoids mistakes and is hassle free
Well-designed bicycle loading technology incorporated in the bike rack to easily cater for a wide variety of bicycle sizes and all sorts of frame shapes
Safe, strong and secure 2x locking system to keep the bike rack and your bikes safe from thieves
Good design to prevent damage to your loaded bikes and to your car from the rack and your bikes
Solid technology such as anti-wobble/anti-sway/anti-vibration and other features that deal with road vibrations (if applicable)
As long as a bike rack performs these 7 things well you will with confidence know that you'll benefit from problem free bicycle carrying for many years. The good news is that you'll probably never notice your bike rack because a bike rack only tends to get noticed when it is causing problems.
We hope that our bike rack reviews will help you in your buying decision and that you will have many years of problem free use of your cycle and bike rack!